TICKET PURCHASES MUST BE DONE IN ADVANCE OF THE SHOW AND CONVENTION. YOU MAY CALL THE GUILD OFFICES AT 615-469-1595 TO OBTAIN YOUR TICKETS. TICKETS ARE $50.00 PER PERSON UNLESS YOU ARE AN EDUCATIONAL GROUP IN WHICH YOU WOULD NEED TO OBTAIN YOUR TICKETS THROUGH YOUR EDUCATIONAL LEADER. MEMBERS WHO ARE ATTENDING THE ENTIRE CONVENTION HAVE TWO TICKETS INCLUDED INTO THEIR CONVENTION FEE PACKAGE. GUILD MEMBERS WHO ARE NOT ATTENDING THE ENTIRE CONVENTION WILL BE SUBJECT TO REGULAR TICKET PRICES.
ARTISTS PLANNING ON ATTENDING THE ENTIRE EVENT MUST MAKE SURE THEIR CONVENTION FEES ARE PAID IN ADVANCE. THE FEES ARE $450.00 AND INCLUDE THE FOLLOWING:
Display table
Showcases
Seminars
Network training
All food at convention (add $50.00 for each addition person above the registered artist)
Two awards show tickets (each additional ticket above the two must be purchased in advance)
After Party (food included)
ARTISTS PARTICIPATING IN MALL CONCERTS MUST HAVE 30 MINUTES WORTH OF MUSIC EMAILED TO OUR OFFICES NO LATER THAN OCT 15th. THE SONGS MUST BE IN THE PERFORMANCE ORDER AND TIMED TO 30 MINUTES. ALL PERFORMANCES ARE TO BE ARTISTIC IN NATURE AND MUST FLOW CONTINUALLY IN ORDER TO MOVE THROUGH THE CONCERT SERIES WITHOUT LAGS OR GAPS. PLEASE EMAIL ALL TRACKS TO AMG SHOWCASE.
PLEASE BE ADVISED THAT SHOW SCHEDULES, CONVENTION OUTLINES AND REHEARSAL TIMES ARE SUBJECT TO CHANGE.
Guild members will load in and set up tables on the afternoon of Nov 9th between the hours of 6:30-8:00 pm. NOT BEFORE!
First day of convention will begin at promptly 9:00 am on Nov 10th. Artists are required to be in the building at 8:45 am to receive information and assigned showcase times.
Artists will break for lunch at 12:00 each day and will return to the facilities at 1:15 to resume Guild activities.
All convention events will take place at the Monroe Crossing Mall unless otherwise specified.
Click HERE for directions
Monday, Nov. 9th--Arrival Day
Registration Desk and Exhibit Move-in
Please see Katrina Cowger and Jamie Underwood for official table assignments. If you have questions beforehand you may contact them by clicking on their name here> Katrina Cowger or Jamie Underwood.
Artists are responsible for making their own food arrangements.
Tuesday, Nov. 10th--Day 1
Artists report to Monroe Crossing Mall at 10:00 am

Various Artists Showcases (wink wink)
Artists will need to make their own food arrangements
Wednesday, Nov. 11th--Day 2
Artists Concert Day
Artists Arrive at mall by 9:30 am
(Please check regularly for schedule to be posted)
Lunch Supplied By
PITA PIT
Dinner Supplied By
CITY OF MONROE
Thursday, Nov. 12th--Day 3
Public School Mentoring
Sponsored in Part By

AMG Choral Workshop Schedule

9am ~ Arrival of Elementary Students
9:15am-9:45am ~ Elementary Workshop Activities
9:45am-10am ~ Special Guest Mentoring Session
10am-10:30am ~ Elementary Workshop Activities and Featured Song Rehearsals
10:30am-11am ~ Bathroom Break
11am-11:15am ~ Staging Session
11:15am-11:30am ~ Featured Song Rehearsals continued
11:30-12pm ~ Elementary Lunch Break
12pm -12:30pm ~ Junior High, High School, and Elementary combined rehearsal
12:30pm ~ Elementary dismissal for mall performances
12:30pm-1pm ~ Junior High and High School Workshop Activities and Staging Session
1pm-1:15pm ~ Special Guest Mentoring Session
1:15pm-1:45pm ~ Featured Song Rehearsals
1:45pm-2pm ~ Special Guest Mentoring Session
2pm ~ High School Dismissal
Mall Performance Schedule
11am-11:15am ~ Cuthbertson High School
11:20am-11:35am ~ Pine Lake Prep JH/SH
12:45pm-1pm ~ Sterling Elementary
1:05pm-1:20pm ~ East Elementary
1:25pm-1:40pm ~ Walter Bickett Elementary
1:45pm-2pm ~ Pine Lake Elementary
Lunch Supplied By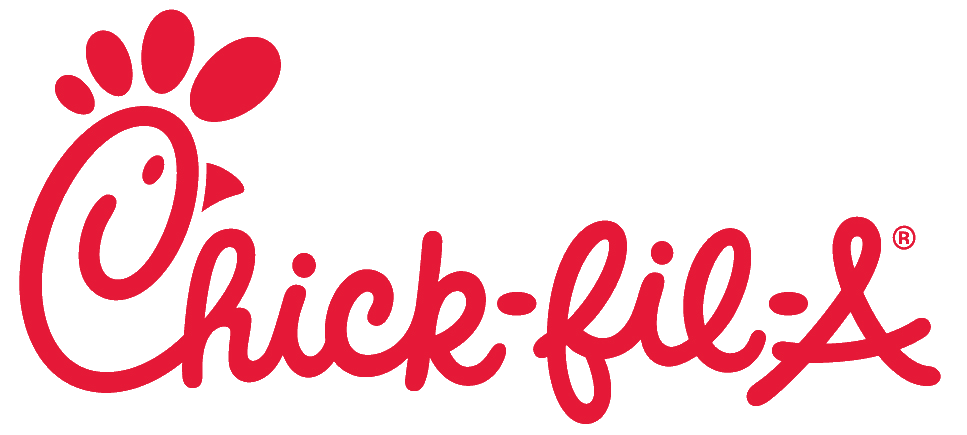 Benefit concert performed by Mallory Lewis and Lamb Chop at CERA (Carolina Equine Rescue Association)
Mallory to be joined by many stars on stage.
Carolina Equine Rescue Association (click here for web page and address)
Concert starts at 6:00 pm.
CHICK FIL A
Dinner Supplied By
OLIVE GARDEN

Friday, Nov. 13th--Day 4
TODAY ALL ARTISTS MUST COME TO THE AG CONVENTION 
CENTER LOCATED AT 3230 PRESSON ROAD, MONROE, NC. For directions and a map please see the hotel section 
Welcome— David L. Cook and Jimmy Davis 9:00-930 am
 Richard Kiser—Endorsements/Sponorships /Backing Tracks 9:30- 10:15
Eddie Ray—Capitol Record 10:30-11:30 am
Lunch break 12:00 – 1:00 pm
Lunch Supplied By
REHEARSAL SCHEDULE
Flirting With Sincerity/Martha Reeves 1
Stonecoats/Melanie Safka 2
Terri Gibbs/Black and White 3
Prsenters 3:30
Bucky Covington/Rockingham County School 4:15
Nicolas King/Billy Paul 4:45
Jessica Webster/Melba Moore 5:15
SEMINAR SCHEDULE
Jack Stone— Booking 1:15 – 2:15 pm
Matt Dudney/Christy Sutherland– Vocal coaching 2:30 – 3:30 pm
Charlotte Film Community— Stage presence   3:30 – 4:15 pm
Rusty Link—Healthy lifestyle on the road 4:15-5:30 pm
Corey Brooks– Social media/ record labels 5:30 – 6:15 pm
Dinner Supplied By
Saturday, Nov 14th--Day 5
Artists to break down convention tables at mall by 12:00 pm
3:30- Red Carpet
4:30- Pre-show
5;30- Main Show
The LongHorn & Publix After Party
Begins immediately after the show
ALL INFORMATION REGARDING: AIRPORT, HOTEL, TICKETS, VENUE  INFORMATION and DIRECTIONS & TRANSPORTATION
People needing transportation to and from the airport may call Walkers Transportation which is an official service provider of the Guild. They have arranged for special rates for Guild members. They also have special rates for limousines for the night of the awards show. They do need to know your request well in advance to ensure they have a fleet large enough to meet the Guild's needs. Click on the photo above to be taken to their page.
FORMAL WEAR


FORMAL WEAR ORDERS WILL END ON NOVEMBER 7th AT NOON. NO OTHER ORDERS WILL BE TAKEN PAST 12:00 PM



If you need formal wear, please contact the Guild's official formal wear supplier, Shotgun Weddings and Events. They are doing a special deal for ONLY Guild attendees. A custom classic black tuxedo which regularly rents for $125.00 can now be rented for a mere $ if you are attending this event. This does include the entire suit but you will need to act quickly to ensure they have your suit ready for you upon your arrival. You will have to supply them with your measurements in advance and they prefer for you to go to one of your local formal wear stores or men's suit outlet to be properly measured. If you have any questions they are more than happy to help you. Call them at 704-635-8841 or click on their logo here to be taken to their official facebook page. They are here to make you look your best!
Black Perry Ellis Rio
$49.00 complete

Black Prado
$39.00 complete
Black Trilogy II
$39.00 complete
HOTEL INFO

We recommend that you make your reservations ASAP! Last year as many of you know we ran out of rooms and people were scrambling to find a room at the very last minute. The hotels are listed in the order of service. You may choose which hotel that would fit your needs the best.
PLEASE CLICK ON THE BLUE LINKS TO BE TAKEN TO THE RESPECTIVE LOCATIONS
First Choice
Quality Inn and Suites: 13470 East Independence Blvd, Matthews, NC 28105  704-821-9800
$65.00 per night/Full breakfast/Music jam sessions nightly

Directions from Charlotte Douglas Airport to Quality Inn & Suites
Directions  from Hotel to AG Conventions Center
Second Choice
Country Inn & Suites : 2001 Mount Harmony Church Rd.  Matthews, NC  20104   704-846-8000
$65.oo per night/Full breakfast/Freshly baked cookies nightly
Directions from Charlotte Douglas Airport to Country Inn & Suites
Directions from Hotel to the AG Convention Center
Third Choice (does not offer Guild pricing) 

Hampton Inn & Suites: 2368 Roland Dr, Monroe, NC 28110  704-220-2200
$85.00 per night/Full breakfast
Directions from Charlotte Douglas Airport to Hampton Inn & Suites
Directions from Hotel to the AG Convention Center
Please have your AMG Membership number ready when you call!
TICKETING AND VENUE INFORMATION

To purchase tickets you may call our offices at 615-469-1595 or our NC offices at 704-282-1164
Please be advised that your tickets will be available for pick up upon your arrival at the convention center ticket office. They will be found under your name and phone number given at time of purchase.
The AG Convention Center is located at 3230 Presson Road, Monroe, NC.
Directions can be found HERE
This event is a BLACK TIE formal event. Proper dress is required!
Should you have a problem please call the Artists Music Guild Offices:  615.469.1595
The Artists Music Guild Would Like to Acknowledge the Following Sponsors For Their Financial and Product Contributions